Attention attorneys: Every improvement you make to the way you practice law will involve a little stretching, a little risk-taking. Your practice will never reach its peak without a willingness to try new things.
If you have never worked with a freelance or virtual paralegal is it because: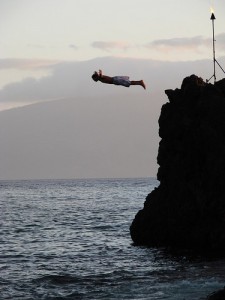 (a) Your practice is not busy enough to need extra help;
(b) You don't think it is a good idea to save your clients money;
(c) You are not concerned with operating efficiently and making a profit; or
(d) You are not comfortable with outsourcing some of your work?
Most attorneys have  needed extra help at some point.  Everyone wants to operate efficiently, save their clients money, and make a profit.  Working with a freelance paralegal  helps with all of those items.  So your answer must be (d); you are not  comfortable with the idea of  someone outside of your office working on your files.
Lawyers are known for being resistant to change and even risk averse.  This type of mindset will keep your firm from moving forward and thriving in a difficult legal market.  Solos and small firms are remaining competitive by pushing outside of their comfort zone and looking for ways to operate more effectively and efficiently.
I spoke with an attorney this morning who is a third generation litigator.  He embraces the fact that the way he practices law is much different than the way his grandfather and father practiced.  This forward-thinking lawyer is client-focused and all of his support personnel work virtually.   He collaborates with his virtual paralegal as seamlessly as if she were sitting outside his office.  The practice operates very efficiently with a high-level of client satisfaction.  An added bonus – he enjoys his practice without being enslaved by it.
Maybe you have never tried outsourcing your paralegal work; what is holding you back? It may be time to try something new. A virtual paralegal will  smooth out your workflow during the busy times without creating extra overhead during calmer times.  I would love to talk with you about how my paralegal services could benefit your practice.  Step out of your comfort zone and contact me today.
Photo by wedgemondo