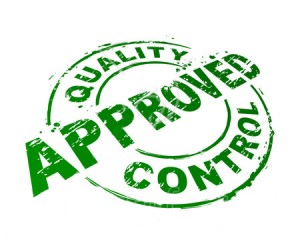 More than ever before, your clients are demanding lower-cost, yet high-value legal services, which is exactly why you should be concerned with the certifications of the paralegals you work with.  Whether you are are a solo or in a large firm; employ one paralegal or one hundred paralegals;  occasionally contract with  freelance paralegals or use them daily; you need to be concerned with paralegal certification.  Here's why:
(note: Certification refers to meeting the criteria of a recongized certifying organization such as NALA, NFPA, NALS or a state bar, NOT merely holding a certificate from a paralegal program.)
Your clients want to know they are getting what they pay for.
In this new legal environment, clients  scrutinize  their legal bills to make sure there is value given for every dollar they spend.  When they see a paralegal's time billed at $90 to $250 dollars an hour, they want to be assured that  the paralegal is skilled and competent.  Certification allows a consistent and legitimate standard for billing.  I believe state bar associations that have taken on paralegal certification offer an excellent reassurance of paralegal competency to clients because clients are already familiar with  the state bar  and its standards for attorneys.
Your clients view website bios more than any other pages.
Many law firms now include  paralegals on their website menu of firm bios.  I believe this is a smart move because your clients and potential clients are reading those bios more than anything else on your site.  It instills confidence in your clients and potential clients when your paralegals have credentials from independent certifying organizations.  Your clients may have more direct contact with your paralegal than you; it is essential that they trust the paralegal.
Your clients want top-notch paralegals working on their matter.
You want the best staff possible to support your practice; so do your clients.  When you hire a new paralegal or contract with a freelance or virtual paralegal, certifications and credentials can serve as a pre-qualifier for core competencies. Paralegals who voluntary seek certification are generally very serious about their careers.  They are more likely to attend CLE's and stay up to date in their field to maintain their certification.   This is the type of professional your clients want to work with.
There are thousands of excellent paralegals in the field who have chosen not to obtain any of the credentials offered by the national associations or state bars.  I held a paralegal certificate from an ABA-approved school for 18 years before deciding to take the Certified Paralegal exam offered by NALA. For now, it is a choice for each paralegal to make.
Attorneys should choose to pay attention to paralegal certifications because their clients will appreciate it.
Photo: from seattleclouds.com