I graduated from paralegal school in May 1992 which makes this the 20th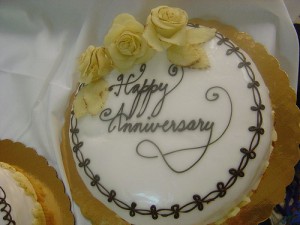 anniversary of my paralegal certificate.  Happy Anniversary to me! Well, time flies and things changes.  Take a stroll down paralegal memory lane with me as I look at what has changed in twenty years…
The Paralegal Job Market
When I was finishing my paralegal studies program in Georgia at the National Center for Paralegal Training in 1992, everyone had an excellent chance of finding an entry-level paralegal position within six months or so.  I had two job offers before graduating, without even looking.  A legal secretary that I met at a bridal shower had an opening at her firm.  I sent her my resume; she passed it along; I interviewed; I got an offer.  The other offer came from a firm that conducted interviews right at the paralegal school.  At the time, many firms recruited paralegals straight from the program.  Today, the paralegal job market is fiercely competitive with very few entry-level openings.
Legal Technology
I don't have room to count all the ways technology has changed the paralegal world, so I will only highlight a few.  The first one that comes to mind is legal research.  I was taught to do research the old fashioned way with volumes of ten pound books that now only serve as backgrounds for law firm videos and photographs.  The small firm I worked for after graduation did not have an extensive law library so I would go to the library at the nearest law school where I would fill a table with books then keep the copy machine busy with all of my finds.
One of my other duties at that firm was dashing off to the courthouse to have documents filed and stamped minutes before the deadline.  Electronic filing is a huge improvement. Unfortunately, it has not eliminated the last minute rush, but hitting send is much easier than sprinting to the clerk's office.
A relic of the paralegal profession is the manual Bates stamp.  Yes, I have used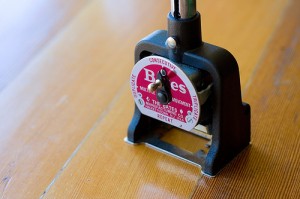 one, many times.  We should have a club for paralegals who go all the way back to Bates stamping days.
Technology has changed many other things such as communication, e-discovery, document storage, trial presentations, and document assembly.
 Paralegal Careers, Education, Certification, and Regulation
Even though the job market is tougher today, there are more career fields paralegals can go into today than ever before.  Federal, state and local governments utilize paralegals in a larger variety of capacities; corporations commonly use paralegals for compliance issues and contract administration; and law firms have learned to delegate more substantive legal work to paralegals to maximize profits.
Paralegal education programs  have proliferated as the U.S. Department of Labor consistently predicts growth for the paralegal profession.  There are short on-line programs, associate degree programs, bachelors degree programs, post-graduate programs, master's degree programs, and continuing education programs.  Options are great to have, but not all programs are created equal.  It becomes difficult for prospective employers to know what to expect from new graduates when there are no set educational standards within the profession.
There are also more options today for paralegal certification.  The major, national paralegal associations have done an excellent job in setting high standards for their various certification credentials.  Many states have also taken on forms of state-specific credentials for paralegals.  Florida and North Carolina in particular provide examples for other states to follow.  Paralegal regulation and licensing are of course ongoing debates.  I will save that one for my next anniversary post.
I am proud to work in such a diverse, exciting and growing profession.  Paralegals make a difference in lives; we have an impact on our world.  I am looking forward to the next twenty years…
Over to you, what changes have you experienced in the paralegal profession during your career? Celebrate my anniversary with me and tell me your stories. I can't wait to hear from you.
Cake photo by carabou
Bates stamp photo by Joseph Robertson