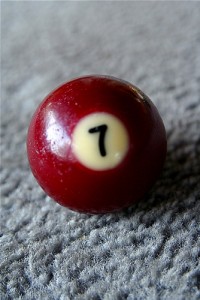 In today's legal market, many small firms and solos operate on tight budgets with little or no support staff.  What some attorneys fail to realize is that there comes a point when doing everything yourself actually costs you more than getting a little help from a contract, freelance or virtual paralegal (I use the terms interchangeably).  Here are seven great reasons why attorneys should consider using a contract paralegal.
1. Peace of Mind.  When things get busy there is always that nagging fear that you will miss something; a deadline will fall through the cracks; an important meeting will not make it to your calendar; or there will simply not be enough hours in the day to complete all of your client work with the quality you strive to provide.  You may think you are saving money by operating on a short staff, but if the quality of your work suffers, you put your reputation on the line, not to mention the increased risk of a malpractice claim. As the song goes, "There is no dollar sign on a peace of mind."
2.  Scalability. You can scale the number of hours you use a virtual paralegal according to your needs.  Everyone's work volume fluctuates over time, but attorneys working in litigation experience much more drastic swings in their work flow than other professions.  This makes working with a freelance paralegal the perfect option for litigation practices.  You pay for only the time you need, only when you need it.
3.  Profitability.  Freelance paralegals are a profit center for law firms.  As an independent contractor, a freelance paralegal is less expensive than paying for taxes, benefits, vacation time, sick time, and other costs associated with a traditional employee.  Firms typically bill their clients at double the hourly rate of what they pay a freelance paralegal, making a instant profit from the arrangement.
4.  Rainmaking.  When attorneys are consumed with just keeping deadlines met and existing clients pleased, they fail to "feed the pipeline."  All solos and small firms feel the constant tension between time devoted to the legal side of a practice versus time devoted to the business side of the practice.  Neither of these can be neglected if a firm is going to survive long-term. Delegating tasks to a contract paralegal can help provide balance and free attorneys up to prioritize tasks to make sure they are using their time for the best value possible.
5.  Attorneys need a team at times.  Even the best and most efficient attorneys need more support and team work at certain times. Preparing for a hearing, mediation or trial can be a daunting task for a solo or an attorney with limited support.  Many times you need "another pair of eyes and ears" for feedback, proofreading, strategizing and maintaining your sanity during crunch time.
6.  Your clients need attention.  Clients appreciate returned phone calls, answered emails, and updates on their cases (even when nothing is happening). This is essential to overall client satisfaction, gaining referrals, and earning a great reputation.  But, do you have time to add this to your juggling act?  A freelance paralegal can manage this essential, yet often neglected part of running a successful practice.
7.  Avoid attorney burnout.  It is not a myth, it is a fact.  Many attorneys experience burn-out, but it can be avoided.  You should work to live, not live to work.  If this seems impossible to you, make some changes now.  Delegating appropriate tasks to a virtual paralegal can alleviate enough responsibilities to give you a life outside of the practice of law. It could actually save your sanity and your career.
I offer experienced and efficient paralegal support.  I have limited availability so get in touch immediately to move your practice forward.
I also offer a referral reward to legal professionals who recommend my work to firms that become clients.
Photo credit to stevendepolo.